Please Call For Pricing. Thank you!
​*Mobile Service Available for Selected Details*
*All appointments are subject to a cancellation fee if cancelled without a 48hr notice*
We do everything from your basic wash and wax with light interior cleaning, up to a full blown oxidization removal and ceramic coating for best protection. We will thoroughly wash your boat with a foam bath and then compound, polish or wax the outside of your boat depending on what needs to be done. We also can remove the yellow-stained look on the bottom of your boat and make it nice and shiny again. If your interior is looking a little dirty, no worries, we will deep clean the interior of your boat from top to bottom. We remove all seats to ensure proper cleaning of the tops and bottoms of the seats, following with applying a UV protection interior dressing to beat off those summer sun rays. Your carpet is cleaned to the best as it can be, and all windows are cleaned inside and out. You name it, we can do it.
Need new CF numbers? We've got you covered. Custom CF numbers start at $30.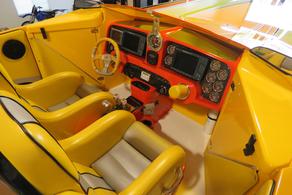 As boating season comes to an end, and winter approaches, shrink wrapping your boat is the best way to protect it from the harsh winter months. It is also great for transportation, because it won't move or chafe like other materials might. Here at Pansini Auto Spa, we use only the highest quality materials to properly shrink wrap your boat. Oh - and did we mention we're the only shrink wrapping company serving Discovery Bay, Brentwood, and Oakley? That's right! Look no further than our trustworthy company to shrink wrap your boat the right way.