Please Call For Pricing. Thank you!
​*All appointments are subject to a cancellation fee if cancelled without a 48hr notice*
​​​Stage One Detail
​New Car Prep & Maintenance Detail
Your vehicle will be pre-soaked with top grade cleaners, foam bathed, and the wheels and tires deep cleaned. Your paint will be clayed for a smooth finish, and a topped with an express sealant for protection to your paint and windows. Wheels will be finished with a shine or matte finish of your choosing. Wheel wells and windows will be deep cleaned and an exterior plastic shine will be applied. For the interior, we will thoroughly vacuum your car front to back and apply a factory matte finish UV protection interior dressing to all of your plastics and seats.
We recommend a Stage 1 for our maintenance detail.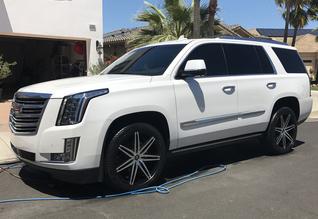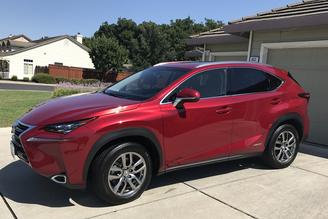 Stage Two Detail
​Daily Driver Detail
Within the Stage 2 detail, your vehicle will go through a thorough exterior and interior deep cleaning. It includes all steps mentioned in the Stage 1 detail, but a full interior detailed is performed. Which includes, a steam cleam, scrubbing and reconditioning of the carpets, cloth/leather seats, doors, and dashboard. Headliner not included. All plastics will be protected in a UV protection matte finish interior dressing.We perform a one step polish on the paint for a light paint correction and top it with a hand wax. Windows are cleaned in and out, followed by a tire shine with a gloss or matte no-sling finish of your choosing.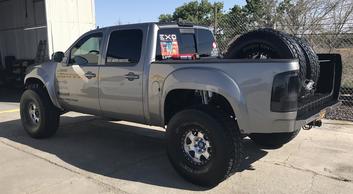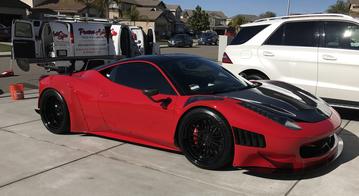 We've spent the time and money on finding out the best ways to make your vehicle look new again. We have a variety of ways that we can correct your paint with top of the line equipment and products. We don't take short cuts, we treat your vehicle as if it was our own. It does not matter if it's a 1998 Honda Civic or a band new Ferrari. We will do the same steps on every car. Feel free to come on by the shop for a free quote and true honest opinion on what detail category that your car should be under.
Add a Ceramic Coating, ask for details!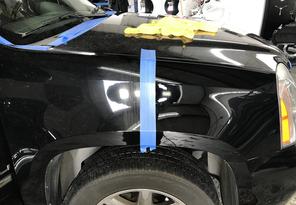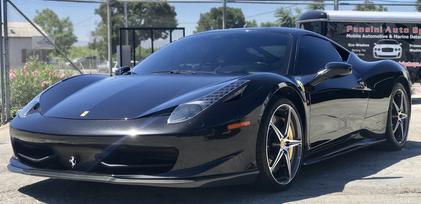 Add-On Services
✔ Carpet/Seat Shampooing ✔ Windshield Rock Chip Repair ✔ Wheel Coatings
✔ Window Coatings ✔ Headlight Restoration ✔ Plastic Coatings
✔ Leather Coating ✔ Fabric Protectant ✔ Engine Bay Detail